Istaknuto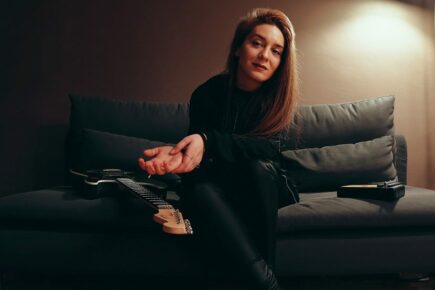 21.01.2018.
Sanja Šiljković, kantautorica koja stoji iza projekta SUN U, u razgovoru nam je otkrila nešto više o svojem prvom singlu, planovima za budućnost, glazbenim projektima u kojima sudjeluje i svojoj glazbenoj prošlosti.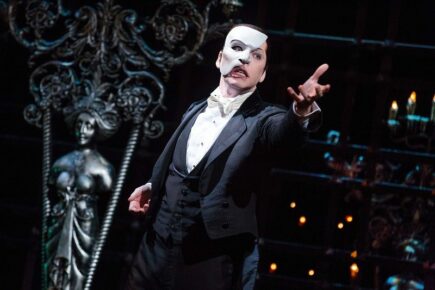 09.01.2018.
"Fantom u operi" Andrewa Lloyda Webbera na Broadwayu je premijerno zaigrao 9. siječnja 1988. godine. Riječ je o najdugovječnijem brodvejskom mjuziklu koji oduševljava u svakom aspektu. Ovaj kazališni spektakl odražava i razlike između američkog i europskog pristupa kulturnim sadržajima.
Film
15.02.2016.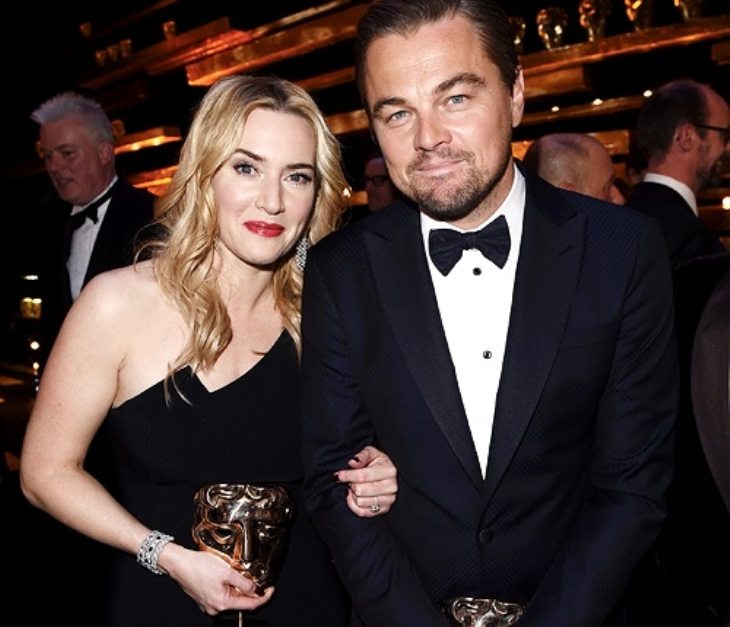 Foto: cinelander.tumblr.com
The British Academy of Film and Television Arts (BAFTA, Britanska akademija filmske i televizijske umjetnosti) je organizacija koja jednom godišnje dodjeljuje nagrade filmovima, televizijskim programima i serijama te interaktivnim medijima. Ove je godine BAFTA nagradu za najbolji britanski film dobio film Brooklyn, jedan od filmova koji su ove godine na Oscarima među nominiranima u kategoriji Najboljeg filma. Nagradu za najbolji dokumentarac dobio je Amy koji je nominiran u istoj kategoriji na Oscarima, a nagradu za najbolji film dobio je The Revenant, također nominiran među ovogodišnjim Oscarima za titulu najboljeg filma.
Nagradu za najbolju sporednu žensku ulogu dobila je Kate Winslet za svoje utjelovljenje Joanne Hoffman u Steve Jobsu, a nagradu za najbolju glavnu glumicu odnijela je Brie Larson za svoju ulogu u filmu Room. Nagradu za Najbolju sporednu mušku ulogu dobio je Mark Rylance za lik ruskog špijuna u Bridge of Spies, a nagradu za najboljeg glavnog glumca dobio je Leonardo DiCaprio. Hoće li to biti dovoljno da ove godine napokon dobije Oscara?
Mad Max: Fury Road dobio je sveukupno četiri nagrade no sve odreda u tehničkim kategorijama: za kostimografiju, šminku, produkciju i montažu. Pobjednik je ovogodišnje BAFTA-e definitivno The Revenant s ukupno pet nagrada: najbolji film, najbolji glavni glumac, najbolji redatelj, najbolja fotografija (cinematography) i zvuk. Star Wars: The Force Awakens dobio je dvije nominacije u kategorijama Vizualni efekti i Zvijezda u usponu. Naime, kao zvijezdu u usponu publika je izglasala mušku zvijezdu najnovijeg nastavka Star Warsa, Johna Boyega.
Brooklyn, The Big Short, Steve Jobs, Spotlight, Bridge of Spies i The Hateful Eight dobili su po jednu nagradu, a kao aspolutni gubitnik završio je film Carol s nula nagrada. The Big Short dobio je nagradu za najbolji adaptirani scenarij, a Spotlight za najbolji originalni scenarij. The Hateful Eight dobio je nagradu za Najbolju filmsku muziku. U kategoriji Najboljeg animiranog filma, nagradu je odnio Inside Out koji je favorit i za istu nagradu na ovogodišnjim Oscarima.
Nominirani:
45 Years
Amy
Brooklyn
The Danish Girl
Ex Machina
The Lobster
Pobjednik: Brooklyn
Nominirani:
Brooklyn
Carol
The Danish Girl
Mad Max: Fury Road
The Revenant
Pobjednik: Mad Max: Fury Road
Nominirani:
Bridge of Spies
Carol
Mad Max: Fury Road
The Revenant
Sicario
Pobjednik: The Revenant
Nominirani:
Amy
Cartel Land
He Named Me Malala
Listen to Me Marlon
Sherpa
Pobjednik: Amy
Nominirani:
Bridge of Spies
The Hateful Eight
The Revenant
Sicario
Star Wars: The Force Awakens
Pobjednik: The Hateful Eight
Najbolji kratkometražni britanski film 
Nominirani:
Elephant
Mining Poems or Odes
Operator
Over
Samuel-613
Pobjednik: Operator
Najbolji britanski kratki animirani film:
Edmond
Manoman
Prologue
Pobjednik: Edmond
Nominirani:
The Big Short
Bridge of Spies
Mad Max: Fury Road
The Martian
The Revenant
Pobjednik: Mad Max: Fury Road
Nominirani:
Bridge of Spies
Mad Max: Fury Road
The Martian
WINNER: The Revenant
Star Wars: The Force Awakens
Pobjednik: The Revenant
Nominirani:
Ant-Man
Ex Machina
Mad Max: Fury Road
The Martian
Star Wars: The Force Awakens
Pobjednik: Star Wars: The Force Awakens
Zvijezda u usponu (glasa publika)
Nominirani:
Bel Powley
Brie Larson
Dakota Johnson
John Boyega
Taron Egerton
Pobjednik: John Boyega
Najbolja sporedna muška uloga 
Nominirani:
Benicio del Toro (Sicario)
Christian Bale  (The Big Short)
Idris Elba (Beasts of No Nation)
Mark Ruffalo (Spotlight)
Mark Rylance (Bridge of Spies)
Pobjednik: Mark Rylance (Bridge of Spies)
Nominirani:
Inside Out
Minions
Shaun the Sheep the Movie
Pobjednik: Inside Out
Najbolja sporedna ženska uloga
Nominirane:
Alicia Vikander (Ex Machina)
Jennifer Jason Leigh (The Hateful Eight)
Julie Walters (Brooklyn)
Kate Winslet  (Steve Jobs)
Rooney Mara (Carol)
Pobjednica: Kate Winslet (Steve Jobs)
Nominirani:
Brooklyn
Carol
Cinderella
The Danish Girl
Mad Max: Fury Road
Pobjednik: Mad Max: Fury Road
Najbolji novi britanski scenarist, redatelj ili producent 
Nominirani:
Alex Garland (redatelj, Ex Machina)
Debbie Tucker Green (scenarist i redatelj, Second Coming)
Naji Abu Nowar (scenarist i redatelj, Theeb), Rupert Lloyd (producent, Theeb)
Sean McAllister (redatelj i producent, A Syrian Love Story), Elhum Shakerifar (producent, A Syrian Love Story)
Stephen Fingleton (scenarist i redatelj, The Survivalist)
Pobjednici: Naji Abu Nowar (scenarist i redatelj, Theeb), Rupert Lloyd (producent, Theeb)
Najbolji adaptirani scenarij
Nominirani:
The Big Short
Brooklyn
Carol
Room
Steve Jobs
Pobjednik: The Big Short
Najbolji originalan scenarij
Nominirani:
Bridge of Spies
Ex Machina
The Hateful Eight
Inside Out
Spotlight
Pobjednik: Spotlight
Nominirani:
The Assassin
Force Majeure
Theeb
Timbuktu
Wild Tales
Pobjednik: Wild Tales
Nominirani:
Bridge of Spies
Carol
Mad Max: Fury Road
The Martian
Star Wars: The Force Awakens
Pobjednik: Mad Max: Fury Road
Nominirani:
Adam McKay (The Big Short)
Steven Spielberg (Bridge of Spies)
Todd Haynes  (Carol)
Ridley Scott (The Martian)
Alejandro González Iñárritu (The Revenant)
Pobjednik: Alejandro González Iñárritu (The Revenant)
Nominirane:
Alicia Vikander (The Danish Girl)
Brie Larson (Room)
Cate Blanchett (Carol)
Maggie Smith (The Lady in the Van)
Saoirse Ronan (Brooklyn)
Pobjednica: Brie Larson (Room)
Nominirani:
Bryan Cranston (Trumbo)
Eddie Redmayne (The Danish Girl)
Leonardo DiCaprio (The Revenant)
Matt Damon (The Martian)
Michael Fassbender (Steve Jobs)
Pobjednik: Leonardo Di Caprio (The Revenant)
Nominirani:
The Big Short
Bridge of Spies
Carol
The Revenant
Spotlight
Pobjednik: The Revenant
(Visited 107 times, 1 visits today)