Istaknuto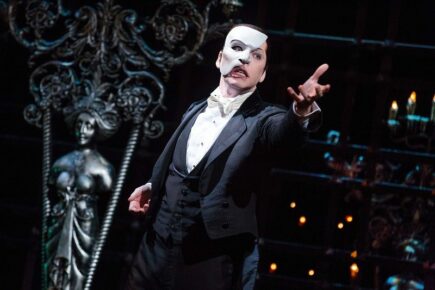 09.01.2018.
"Fantom u operi" Andrewa Lloyda Webbera na Broadwayu je premijerno zaigrao 9. siječnja 1988. godine. Riječ je o najdugovječnijem brodvejskom mjuziklu koji oduševljava u svakom aspektu. Ovaj kazališni spektakl odražava i razlike između američkog i europskog pristupa kulturnim sadržajima.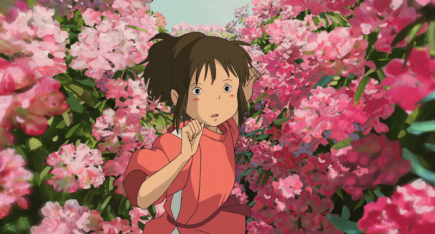 06.01.2018.
Animirani filmovi nisu samo za djecu, a u ovoj filmolisti donosimo izbor filmova koji zadivljuju svojom pričom, animacijom i originalnošću.
Film
06.03.2013.
Objavljene su nominacije za ovogodišnje filmske nagrade MTV-a po čijem broju predvode Tarantinov Django Unchained i komedija Setha MacFarlanea, Ted, koji su pokupili po 7 nominacija svaki. Slijede Silver Linings Playbook sa 6, The Dark Knight Rises s 5 te Skyfall, Pitch Perfect, The Perks of Being a Wallflower i The Avengers s po 4 nominacije. Posljednji dio Sumrak sage dobio samo jednu nominaciju nakon četverogodišnje vladavine ovom dodjelom. Ove godine su se tako na MTV-u odlučili za nominiranje i dobrih filmova, a ne samo filmova obožavanih od strane dijela mlađih generacija. Kako je doba Sumraka završilo, nastupilo je vrijeme Jennifer Lawrence koja je sama skupila 5 nominacija (4 za SLP i 1 za House at the End of the Street). A očekujemo takav slijed njenog obožavanja i nakon izlaska sljedećih nastavaka Hunger Gamesa, serije koja će zasigurno postati nova Sumrak Saga MTV nagrada (no za koju se nadamo da će ostati kvalitetna i nakon odličnog prvog nastavka).
Dodjelu nagrada koja će se održati 15. travnja vodit će dvostruko nominirana komičarka Rebel Wilson.
 MOVIE OF THE YEAR
Django Unchained
Silver Linings Playbook
Ted
The Avengers
The Dark Knight Rises
BEST FEMALE PERFORMANCE
Anne Hathaway, Les Miserables
Mila Kunis, Ted
Jennifer Lawrence, Silver Linings Playbook
Emma Watson, The Perks of Being a Wallflower
Rebel Wilson, Pitch Perfect
BEST MALE PERFORMANCE
Ben Affleck, Argo
Bradley Cooper, Silver Linings Playbook
Daniel Day-Lewis, Lincoln
Jamie Foxx, Django Unchained
Channing Tatum, Magic Mike
BREAKTHROUGH PERFORMANCE
Ezra Miller, The Perks of Being a Wallflower
Eddie Redmayne, Les Miserables
Suraj Sharma, Life of Pi
Quvenzhane Wallis, Beasts of the Southern Wild
Rebel Wilson, Pitch Perfect
BEST SCARED-AS-S**T PERFORMANCE
Jessica Chastain, Zero Dark Thirty
Alexandra Daddario, Texas Chainsaw 3D
Martin Freeman, The Hobbit: An Unexpected Journey
Jennifer Lawrence, House at the End of the Street
Suraj Sharma, Life of Pi
BEST ON-SCREEN DUO
Leonardo DiCaprio and Samuel L. Jackson, Django Unchained
Bradley Cooper and Jennifer Lawrence, Silver Linings Playbook
Mark Wahlberg and Seth MacFarlane as Ted, Ted
Robert Downey Jr. and Mark Ruffalo, The Avengers
Will Ferrell and Zach Galifianakis, The Campaign
BEST SHIRTLESS PERFORMANCE
Christian Bale, The Dark Knight Rises
Daniel Craig, Skyfall
Taylor Lautner, The Twilight Saga: Breaking Dawn, Part 2
Seth MacFarlane as Ted, Ted
Channing Tatum, Magic Mike
BEST FIGHT
Jamie Foxx vs. Candieland Henchmen, Django Unchained
Daniel Craig vs. Ola Rapace, Skyfall
Mark Wahlberg vs. Seth MacFarlane as Ted, Ted
Robert Downey Jr., Chris Evans, Mark Ruffalo, Chris Hemsworth, Scarlett Johansson and Jeremy Renner vs. Tom Hiddleston, The Avengers
Christian Bale vs. Tom Hardy, The Dark Knight Rises
BEST KISS
Kerry Washington and Jamie Foxx, Django Unchained
Kara Hayward and Jared Gilman, Moonrise Kingdom
Jennifer Lawrence and Bradley Cooper, Silver Linings Playbook
Mila Kunis and Mark Wahlberg, Ted
Emma Watson and Logan Lerman, The Perks of Being a Wallflower
BEST WTF MOMENT
Jamie Foxx and Samuel L. Jackson, "Candieland Gets Smoked" in Django Unchained
Denzel Washington, "Final Descent" in Flight
Anna Camp, "Hack-Appella" in Pitch Perfect
Javier Bardem, "Oops … There Goes His Face" in Skyfall
Seth MacFarlane as Ted, "Ted Gets Saucy" in Ted
BEST VILLAIN
Javier Bardem, Skyfall
Leonardo DiCaprio, Django Unchained
Marion Cotillard, The Dark Knight Rises
Tom Hardy, The Dark Knight Rises
Tom Hiddleston, The Avengers
BEST MUSICAL MOMENT
Anne Hathaway, Les Miserables
Channing Tatum, Matt Bomer, Joe Manganiello, Kevin Nash and Adam Rodriguez, Magic Mike
Anna Kendrick, Rebel Wilson, Anna Camp, Brittany Snow, Alexis Knapp, Ester Dean and Hana Mae Lee, Pitch Perfect
Bradley Cooper and Jennifer Lawrence, Silver Linings Playbook
Emma Watson, Logan Lerman and Ezra Miller, The Perks of Being a Wallflower
(Visited 86 times, 1 visits today)