Istaknuto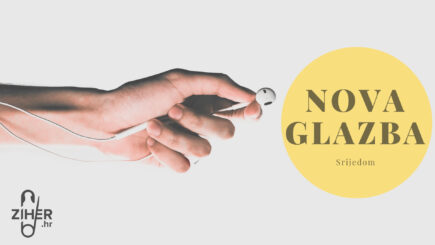 17.10.2018.
U rubrici Nova glazba redovito izdvajamo najzanimljivije aktualne singlove i videospotove, a vi birate svog favorita.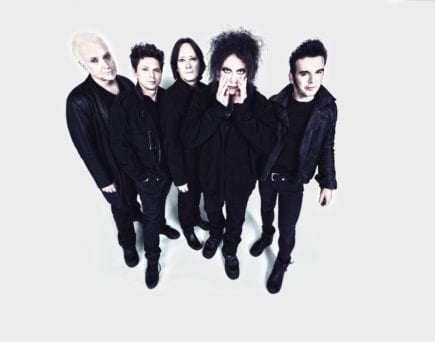 16.10.2018.
The Cure, bend koji je u 40 godina dostigao vrh i tu se utaborio, na vlastiti zahtjev nastupa na Exit festivalu.
Glazba
08.08.2014.
Od 1984. MTV dodjeljuje malog "Moonmana" za poznatu nagradu glazbenog videa VMA (Video Music Award). Osim što predstavlja svojevrsnu alternativu Grammyjima, često ga i nazivaju "Oscarom za mlade". Ovogodišnja ceremonija dodjele nagrada održat će se u kalifornijskom Inglewoodu, 24. kolovoza. S osam nominacija vodi diva Beyonce, uključujući nominacije za glazbene spotove Drunk In Love i Pretty Hurts. Za njom kaskaju Elsewhere, Eminem i Iggy Azalea sa sedam nominacija. Svi navedeni će uz Ushera, Arianu Grande, Maroon 5 , Taylor Swift i 5 Seconds of Summer uživo nastupati u 'The Forumu". U kategoriji 'Rock Video' natječu se Arctic Monkeysi (Do I Wanna Know), zajedno s Black Keysima, Linkin Parkom, Imagine Dragonsima i čudnim žanrovskim određenjem u navedenu kategoriju smještena, Lorde. Za video godine, prema odabiru MTV, natječu se Iggy Azalea (Fancy), Beyonce (Drunk In Love), neizostavni Wrecking Ball Miley Cyrus, Sia (Chandelier – nominiran i za najbolju koreografiju uz Kieszien Hideaway), te Pharrell Wiliams (Happy).
Među mnogobrojnim nominiranim nalaze se i Arcade Fire, Ed Sheeran, Disclosure, Lana del Rey, MGMT i drugi. U nastavku pregledajte sve nominacije:
Video godine
Iggy Azalea ft. Charli XCX – 'Fancy'
Beyoncé ft. JAY Z – 'Drunk In Love'
Pharrell Williams – 'Happy'
Sia – 'Chandelier'
Miley Cyrus – 'Wrecking Ball'
Hip Hop Video
Eminem – 'Berzerk'
Drake ft. Majid Jordan – 'Hold On (We're Going Home)'
Childish Gambino – '3005'
Kanye West – 'Black Skinhead'
Wiz Khalifa – 'We Dem Boyz'
Muški  izvođač 
Pharrell Williams – 'Happy'
John Legend – 'All Of Me'
Ed Sheeran ft. Pharrell – 'Sing'
Sam Smith – 'Stay With Me'
Eminem ft. Rihanna – 'Monster'
Ženski izvođač 
Iggy Azalea ft. Charli XCX – "Fancy'
Beyoncé – "Partition'
Lorde – "Royals'
Ariana Grande ft. Iggy Azalea – "Problem'
Katy Perry ft. Juicy J – "Dark Horse'
Pop Video
Pharrell Williams – 'Happy'
Iggy Azalea ft. Charli XCX – 'Fancy'
Jason Derulo ft. 2 Chainz – 'Talk Dirty'
Ariana Grande ft. Iggy Azalea – 'Problem'
Avicii ft. Aloe Blacc – 'Wake Me Up'
Rock Video
Imagine Dragons – 'Demons'
Arctic Monkeys – 'Do I Wanna Know'
The Black Keys – 'Fever'
Lorde – 'Royals'
Linkin Park – 'Until It's Gone'
MTV – Umjetnik za pogledati
Sam Smith – 'Stay With Me'
5 Seconds of Summer -'She Looks So Perfect'
Charli XCX – 'Boom Clap'
Schoolboy Q – 'Man Of The Year'
Fifth Harmony – 'Miss Movin On'
Collaboration Video
Beyoncé ft. JAY Z – 'Drunk In Love'
Ariana Grande ft. Iggy Azalea – 'Problem'
Pitbull ft. Ke$ha – 'Timber'
Chris Brown ft. Lil Wayne and Tyga – 'Loyal'
Eminem ft. Rihanna – 'Monster'
Katy Perry ft. Juicy J – 'Dark Horse'
MTV Clubland Award
DJ Snake & Lil Jon – 'Turn Down For What'
Zedd ft. Hayley Williams – 'Stay the Night'
Calvin Harris – 'Summer'
Martin Garrix – 'Animal'
Disclosure – 'Grab Her!'
Video s društvenom porukom
Angel Haze ft. Sia – 'Battle Cry'
Avicii – 'Hey Brother'
Beyoncé – 'Pretty Hurts'
J. Cole ft. TLC – 'Crooked Smile'
Kelly Rowland – 'Dirty Laundry'
David Guetta ft. Mikky Ekko – 'One Voice'
Kinematografija
30 Seconds to Mars – 'City of Angels'
Beyoncé – 'Pretty Hurts'
Arcade Fire – 'Afterlife'
Gesaffelstein – 'Hate or Glory'
Lana Del Rey – West Coast'
Montaža
Eminem – 'Rap God'
MGMT – 'Your Life Is a Lie'
Zedd ft. Hayley Williams -'Stay the Night'
Beyoncé – 'Pretty Hurts'
Fitz and The Tantrums – 'The Walker'
Koreografija
Sia – 'Chandelier'
Beyoncé – 'Partition'
Usher – 'Good Kisser'
Michael Jackson ft. Justin Timberlake – 'Love Never Felt So Good'
Jason Derulo ft. 2Chainz – 'Talk Dirty'
Kiesza – 'Hideaway'
Režija
DJ Snake & Lil Jon – 'Turn Down For What'
OK Go – 'The Writing's on the Wall'
Miley Cyrus – 'Wrecking Ball'
Beyoncé – 'Pretty Hurts'
Eminem ft. Rihanna – 'The Monster'
Umjetnička režija
DJ Snake & Lil Jon – "Turn Down For What'
Iggy Azalea ft. Charli XCX – 'Fancy'
Eminem – "Rap God'
Arcade Fire – "Reflektor'
Tyler, the Creator – "Tamale'
Vizualni efekti
DJ Snake & Lil Jon – 'Turn Down For What'
OK Go – 'The Writing's on the Wall'
Disclosure – 'Grab Her!'
Eminem – 'Rap God'
Jack White – 'Lazaretto'
(Visited 94 times, 1 visits today)