Istaknuto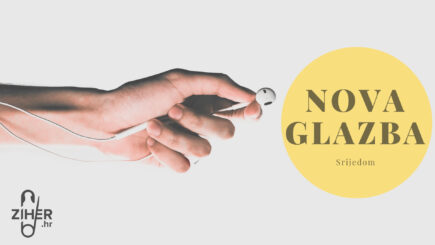 17.10.2018.
U rubrici Nova glazba redovito izdvajamo najzanimljivije aktualne singlove i videospotove, a vi birate svog favorita.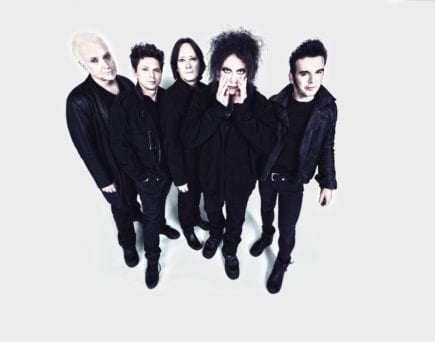 16.10.2018.
The Cure, bend koji je u 40 godina dostigao vrh i tu se utaborio, na vlastiti zahtjev nastupa na Exit festivalu.
Film
10.01.2013.
Nominacije za Oscara 2013. prošle su bez prevelikih iznenađenja.
Najviše nominacija osvojili su Life of Pi, Lincoln i Silver Lining Playbook.
Očekuje se da bi Django mogao biti najbolji film Quentina Tarantina nakon Pulp Fictiona za čiji je scenarij dobio Oscara 1995.
U kategoriji stranih filmova dominira romantična drama "Amour" Michaela Hanekea, koju su mnogi magazini proglasili najboljim filmom 2013. godine, a sam Haneke ga smatra svojim najkomornijim filmom dosad.
Steven Spielberg koji je već navikao biti nominiran za Oscara, ove godine konkurira ostalima s biografskom dramom Lincoln.
Što se tiče kategorije najboljih glumica i glumaca, također je sve prošlo bez većih iznenađenja. Ono što je neočekivano i zanimljivo je to da su u kategoriji najboljih glumica nominirane najstarija i najmlađa glumica u povijesti Oscara, Emmanuelle Riva za Amour i Quvenzhan Wallis, za Beasts of the Southern Wild.
Inače, ove su se godine nominacije održale dva tjedna prije prethodne, a to bi gledateljima trebalo pružiti više vremena za gledanje i stvaranje favorita među najboljim filmovima.
Ovogodišnja dodjela Oscara je 85. po redu, a održat će se 24. veljače. Iako je došla na glas pretencioznog holivudskog spektakla koji se više bazira na tome čiju kreaciju tko nosi i u čijoj će se pratnji pojaviti na crvenom tepihu, čini se da će dodjela biti puno zanimljivija od one prethodne godine, s obzirom da su filmovi "razvikaniji" i iščekivaniji. Tarantinov Django i Hanekeov Amour, bez sumnje su remek djela, s ozbiljnim potencijalom da kasnije dobiju status kultnih, "must see" filmova.
Nominacije:
BEST PICTURE
Amour
Argo
Django Unchained
Les Misérables
Life Of Pi
Lincoln
Zero Dark Thirty
Beasts Of The Southern Wild
Silver Linings Playbook
BEST DIRECTOR
Life Of Pi – Ang Lee
Lincoln – Steven Spielberg
Amour – Michael Haneke
Silver Linings Playbook – David O. Russell
Beasts Of The Southern Wild – Benh Zeitlin
BEST ACTOR
Denzel Washington – Flight
Bradley Cooper – Silver Linings Playbook
Daniel Day-Lewis – Lincoln
Hugh Jackman – Les Misérables
Joaquin Phoenix – The Master
BEST SUPPORTING ACTOR
Alan Arkin – Argo
Christoph Waltz – Django Unchained
Robert De Niro – Silver Linings Playbook
Philip Seymour Hoffman – The Master
Tommy Lee Jones – Lincoln
BEST ACTRESS
Emmanuelle Riva – Amour
Jennifer Lawrence – Silver Linings Playbook
Jessica Chastain – Zero Dark Thirty
Quvenzhané Wallis – Beasts Of The Southern Wild
Naomi Watts – The Impossible
BEST SUPPORTING ACTRESS
Amy Adams – The Master
Anne Hathaway – Les Misérables
Helen Hunt – The Sessions
Sally Field – Lincoln
Jacky Weaver – Silver Linings Playbook
BEST ANIMATED FILM
Brave
Frankenweenie
Paranorman
The Pirates! In An Adventure WIth Scientists
Wreck-it-Ralph
BEST ADAPTED SCREENPLAY
Chris Terrio – Argo
Lucy Alibar, Benh Zeitlin – Beasts Of The Southern Wild
David Magee – Life Of Pi
Tony Kushner – Lincoln
David O. Russell – Silver Linings Playbook
BEST ORIGINAL SCREENPLAY
Michael Haneke – Amour
Quentin Tarantino – Django Unchained
Wes Anderson, Roman Coppola – Moonrise Kingdom
Mark Boal – Zero Dark Thirty
John Gatins – Flight
CINEMATOGRAPHY
Anna Karenina – Seamus McGarvey
Django Unchained – Robert Richardson
Life Of Pi – Claudio Miranda
Lincoln – Janusz Kaminski
Skyfall – Roger Deakins
COSTUME DESIGN
Anna Karenina – Jacqueline Durran
Les Misérables – Paco Delgado
Lincoln – Joanna Johnston
Mirror Mirror – Eiko Ishioka
Snow White And The Huntsman – Colleen Atwood
BEST DOCUMENTARY FEATURE
5 Broken Cameras
The Gatekeepers
How To Survive A Plague
The Invisible War
Searching For Sugar Man
BEST DOCUMENTARY SHORT
Inocente
Kings Point
Mondays At Racine
Open Heart
Redemption
BEST FILM EDITING
Argo – William Goldenberg
Life Of Pi – Tim Squyres
Zero Dark Thirty – Dylan Tichenor, William Goldenberg
Lincoln – Michael Kahn
Silver Linings Playbook – Jay Cassidy & Crispin Struthers
BEST FOREIGN LANGUAGE FILM
Amour – Austria
Kon-Tiki – Norway
No – Chile
A Royal Affair – Denmark
War Witch – Canada
BEST MAKEUP & HAIRSTYLING
Hitchcock – Julie Hewett, Martin Samuel, Howard Berger
The Hobbit: An Unexpected Journey – Peter Swords King, Richard Taylor, Rick Findlater
Les Misérables – Lisa Westcott
BEST ORIGINAL SCORE
Anna Karenina – Dario Marianelli
Argo – Alexandre Desplat
Life Of Pi – Mychael Danna
Lincoln – John Williams
Skyfall – Thomas Newman
BEST ORIGINAL SONG
'Before My Time' from Chasing Ice
'Everybody Needs A Best Friend' from Ted
'Pi's Lullaby' from Life Of Pi
'Skyfall' from Skyfall
'Suddenly' from Les Miserables
BEST PRODUCTION DESIGN
Anna Karenina
The Hobbit: An Unexpected Journey
Les Miserables
Life Of Pi
Lincoln
BEST ANIMATED SHORT
Adam and Dog
Fresh Guacamole
Head Over Heels
Maggie Simpson In "The Longest Daycare"
Paperman
BEST LIVE FILM SHORT
Asad
Buzkashi Boys
Curfew
Death Of A Shadow
Henry
BEST SOUND EDITING
Argo
Django Unchained
Life Of Pi
Skyfall
Zero Dark Thirty
BEST SOUND MIXING
Argo
Les Miserables
Life Of Pi
Lincoln
Skyfall
BEST VISUAL EFFECTS
The Hobbit: An Unexpected Journey
Life Of Pi
Marvel Avengers Assemble
Prometheus
Snow White And The Huntsman
(Visited 67 times, 1 visits today)