Istaknuto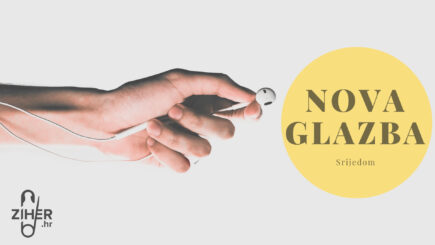 17.10.2018.
U rubrici Nova glazba redovito izdvajamo najzanimljivije aktualne singlove i videospotove, a vi birate svog favorita.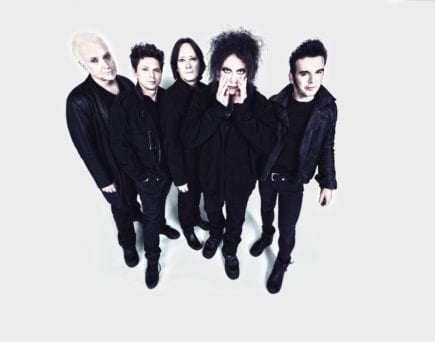 16.10.2018.
The Cure, bend koji je u 40 godina dostigao vrh i tu se utaborio, na vlastiti zahtjev nastupa na Exit festivalu.
Glazba
10.01.2013.
Noćas su u Nokia Theatre L.A. Live u Los Angelesu podijeljene nagrade People's Choice Awards. U 48 kategorija publika je odabrala svoje favorite. Najveći pobjednici su bili Katy Perry i film "The Hunger Games".
Prošle godine Katy Perry pobijedila je u pet kategorije, a da se nije ni pojavila. Ove godine osvojila je samo četiri… "People's Choice Awards su lijep način da se započne godina", komentirala je Perry. Billboardova žena godine obranila je prošlogodišnje naslove najboljeg ženskog izvođača i najboljeg glazbenog videa, ovaj put za singl "Part of Me". Također je osvojila nagrade Favorite Pop Artist i Favorite Fan Following za vojsku obožavatelja KatyCats. "Da moram odabrati jednu nagradu, Favorite Fan Following bi odabrala kao najdražu jer me moji navijači jako puno podržavaju", nastavila je.

Četiri nagrade dobio je i film "The Hunger Games". Proglašen je omiljenim filmom, uz nagrade u kategorijama Action Movie i Chemistry and Franchise, a Jennifer Lawrence odabrana je kao najomiljenija glumica. Seriji "Glee" glumci Lea Michele i Chris Colfer donijeli su dvije nagrade za najpopularnijeg glumca i glumicu TV komedija.
Taylor Swift odnijela jejoš jednu nagradu Favorite Country Artist i time pobijedila Jason Aldeana, Carrie Underwood i Blake Shelton. Bila je vrlo iskrena: "This keeps happening to me!" Nekoliko trenutaka kasnije, prilikom prihvaćanja nagrade za najpopularniji bend, Adam Levine iz Maroon 5 narugao se samosvijesti mlade pjevačice: "Damn you Swift!" Onda se sjetimo Kanye Westa na MTV Video Music Awardsima 2009. … istina Swift, this keeps happening to you…
Boy band One Direction ugrabili su nagradu Favorite Album za "Up All Night" i nagradu ua najdražu pjesmu "What Makes You Beautiful". Jason Mraz pobijedio je Justin Biebera u kategoriji za najomiljenijeg muškog izviđača. Rihanna je osvojila nagradu Favorite R & B Artist, a Nicki Minaj je izabrana kao najpopularniji hip-hop izvođača.
Live izvedbom istaknula se Christina Aguilera. Odjevena u bijelo i okružen svijećama izvela je emotivnu baladu "Blank Page" nakon čega je primila People's Voice Award. Pjevala je i Alicia Keys uz navijačku potporu svoga supruga i sina.

Evo kompletnog popisa pobjednika People's Choice Awards 2013:
Favorite Movie: "The Hunger Games"
Favorite Movie Actor: Robert Downey, Jr.
Favorite Movie Actress: Jennifer Lawrence
Favorite Movie Icon: Meryl Streep
Favorite Action Movie: "The Hunger Games"
Favorite Action Movie Star: Chris Hemsworth
Favorite Face Of Heroism: Jennifer Lawrence – "The Hunger Games"
Favorite Comedic Movie: "Ted"
Favorite Comedic Movie Actor: Adam Sandler
Favorite Comedic Movie Actress: Jennifer Aniston
Favorite Dramatic Movie: "The Perks of Being a Wallflower"
Favorite Dramatic Movie Actor: Zac Efron
Favorite Dramatic Movie Actress: Emma Watson
Favorite Movie Franchise: "The Hunger Games"
Favorite Movie Superhero: Robert Downey, Jr. as Iron Man
Favorite On-Screen Chemistry: Jennifer / Josh / Liam – "The Hunger Games"
Favorite Movie Fan Following: Twihards – "Twilight"
Favorite Network TV Comedy: "The Big Bang Theory"
Favorite Network TV Drama: "Grey's Anatomy"
Favorite Cable TV Comedy: "Awkward"
Favorite Cable TV Drama: "Leverage"
Favorite Premium Cable TV Show: "True Blood"
Favorite TV Crime Drama: "Castle"
Favorite Sci-Fi/Fantasy TV Show: "Supernatural"
Favorite Comedic TV Actor: Chris Colfer
Favorite Comedic TV Actress: Lea Michele
Favorite Dramatic TV Actor: Nathan Fillion
Favorite Dramatic TV Actress: Ellen Pompeo
Favorite Daytime TV Host: "The Ellen DeGeneres Show"
Favorite Late Night Talk Show Host: Jimmy Fallon
Favorite New Talk Show Host: Steve Harvey
Favorite Competition TV Show: "The X Factor"
Favorite Celebrity Judge: Demi Lovato
Favorite TV Fan Following: SPNFamily – "Supernatural"
Favorite New TV Comedy: "The New Normal"
Favorite New TV Drama: "Beauty & The Beast"
Favorite Male Artist: Jason Mraz
Favorite Female Artist: Katy Perry
Favorite Pop Artist: Katy Perry
Favorite Hip Hop Artist: Nicki Minaj
Favorite R&B Artist: Rihanna
Favorite Band: Maroon 5
Favorite Country Artist: Taylor Swift
Favorite Breakout Artist: The Wanted
Favorite Song: "What Makes You Beautiful" – One Direction
Favorite Album: "Up All Night" – One Direction
Favorite Music Video: "Part of Me" – Katy Perry
Favorite Music Fan Following: KatyCats – Katy Perry
(Visited 74 times, 1 visits today)